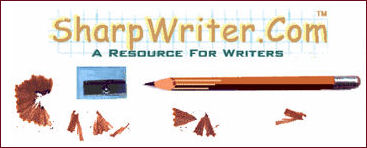 Navigation: Getting Around.
Navigation You're on the Sharpwriter.com website, one of seven Top7 sites in my webplex. A webplex, by my definition, is a network of two or more linked websites. Years ago, I named my HUB (the central node of all my Internet activity) Metro Webplex. If you click to see, the system will whisk you away and you can navigate back down. Before you do anything, please look at the very top of your screen, where you should see the Top7 arrayed.
New Launch 2016. The new Sharpwriter will demonstrate, through the relevance and importance of its content, that it deserves a relaunch. The content will focus on a self-publishing viewpoint, based on my own experience over more than twenty years in the industry plus a lifetime of professional experience and education. Please note that a broader history of my online publishing may be found at the museum site of my publishing house Clocktower Books, a small press in San Diego, California.