Content coming soon!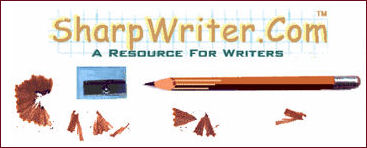 About
Quick History 1998-2006. John T. Cullen (yours truly) launched the original Sharpwriter in August 1998. I began by putting my own writing and editing resources on line for handy personal use, at a time when the Internet was much more sparsely populated and organized. For eight years, until I retired the site in 2006, it served as a portal for writing and publishing resources, including reviews and public services. See the History page for a snapshot of what it looked like in its heyday.
New Launch 2016. The new Sharpwriter will demonstrate, through the relevance and importance of its content, that it deserves a relaunch. The content will focus on a self-publishing viewpoint, based on my own experience over more than twenty years in the industry plus a lifetime of professional experience and education. Please note that a broader history of my online publishing may be found at the museum site of my publishing house Clocktower Books, a small press in San Diego, California.